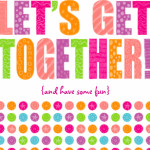 We are having our CCCGC Annual Elections at the meeting on December 4th. at 6PM. Please note the time change. After the elections we will be having a time of refreshments and fellowship.
We will be having some homemade or store bought goodies with our normal cookies and coffee and water.
Please consider bringing a refreshment to share with the group if you are going to be in town on December 4th and sign up below. Thank You for your support.
Click HERE to sign up to bring Refreshments
THANK YOU if you have already signed up